09 Jun

May 2016: What We've Been Up To
Nicholas Felton at the ICA
On May 12th, our designers Maggie Price and Erin Gwozdz went to hear information designer Nicholas Felton speak at the Institute of Contemporary Art. Our team has long admired Felton's personal annual reports, which painstakingly portray a year of his life in beautifully visualized data points. Beyond the visual impact of his work, Felton is an incredible storyteller with a gift for making "invisible stories" visible.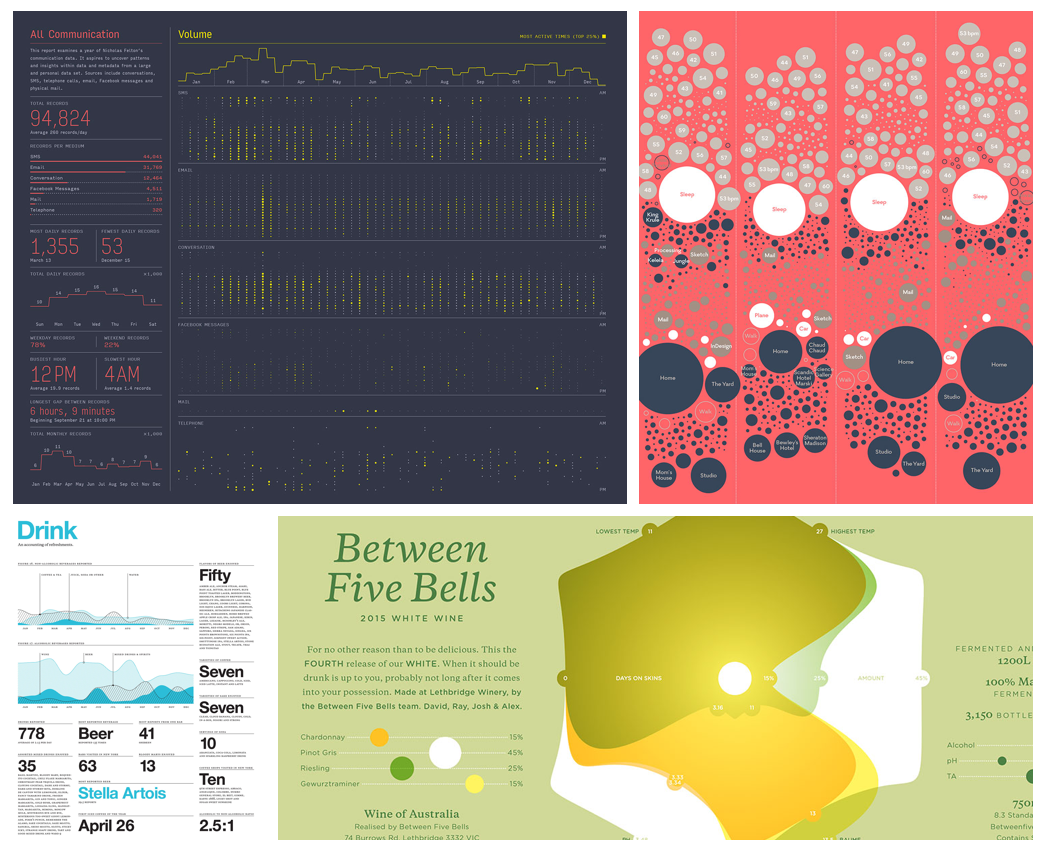 Check out more of Nicholas Felton's work here.
Open Data Science Conference
On May 20th, our managing director Mark Schindler, and Bang Wong, creative director at Broad Institute, held a workshop on data visualization and user experience for the second year at ODSC East.
Similar to 2015, the hands-on group exercise generated lively discussion on how to create data-driven experiences based on user-oriented objectives.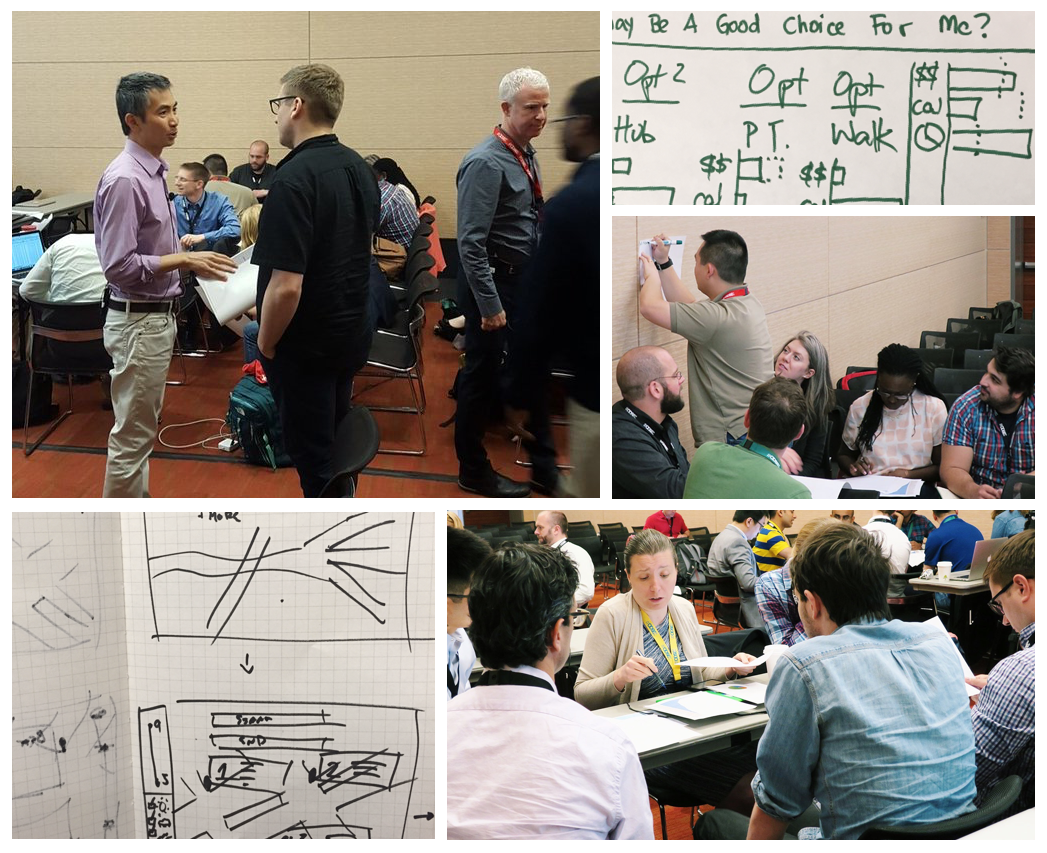 To get more information about the DVUX Workshop, visit dvuxworkshop.com.
Through the Virtual Reality Looking Glass
On May 26th, designer Erin Gwozdz went to a Boston Virtual Reality meetup at the CIC's Venture Cafe. There were 14 demonstrations of VR in various applications, from business to entertainment.
"Being able to test the Oculus, speak with developers and learn about their aspirations for Virtual Reality was a great experience!"
One stand-out demo was Wayfair's Virtual Reality Experience, which allows users to get a better understanding of how pieces of furniture will look in their homes.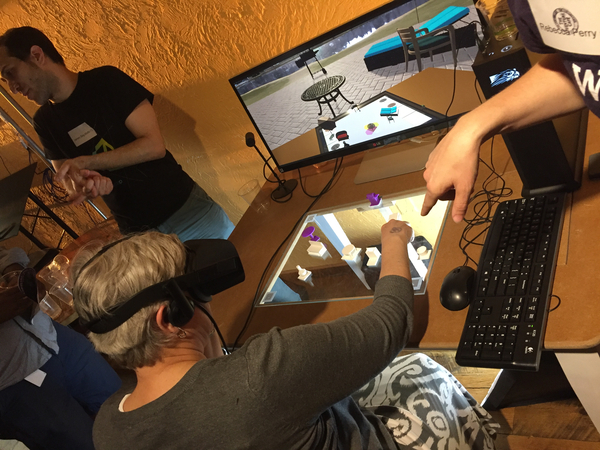 We also appreciate that events like these are free and open to the public. To those outside the field, the ability to learn first-hand about advancing technologies can be inaccessible.
You can learn about upcoming Boston Virtual Reality Meetups here.
Not in Boston? View recordings of Boston VR events on their YouTube channel.