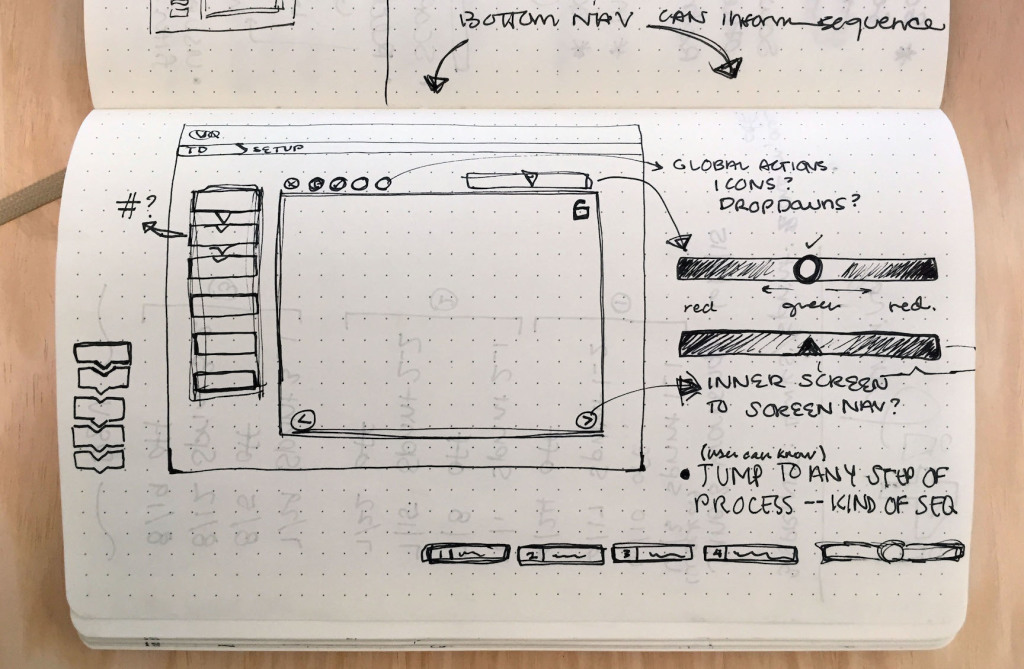 Posted at 18:03h
in
Ideas
Almost every experience we design goes through a hand sketching phase.
Whether our sketches are on a whiteboard in our favorite meeting room or written in a sketchbook (pictured above), these initial concepts can serve us throughout the life cycle of a project.
There are several reasons why hand sketches are an important part of the design process.
Sketching is fast.