29 Aug

UX Design Myths

At GroupVisual.io, we run into plenty of common misconceptions about design. There are a few we'd like to debunk.
Myth #1: UI = UX.
UI and UX are commonly mistaken as being the same because they often go hand-in-hand. But in reality, they are independent disciplines.
Stated simply, the UI (user interface) is the look and feel of a product. The UI includes colors, styling, formatting, images, text, and anything else you see on the page. In the image below, the icons for each symptom are UI elements that we designed to complement the look and feel of the product.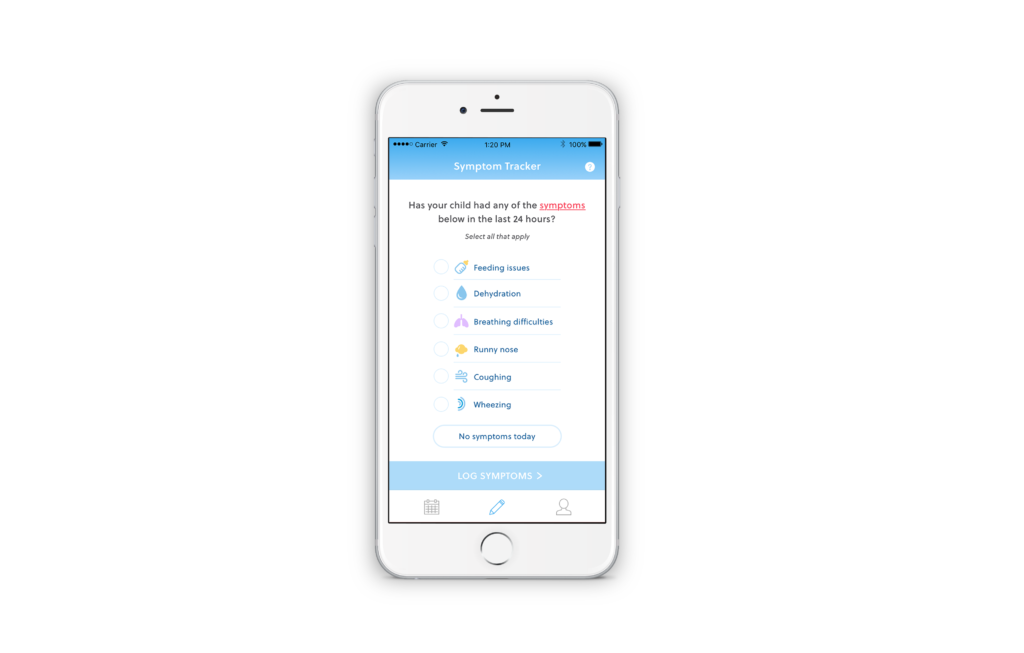 UX (user experience) is the logic behind the way a user interacts with a product. UX can cover a variety of product types, from an app on a touch screen to a voice interface like the Alexa or Google Home. Research, planning and design are the main aspects of user experience.
UI and UX work together because well-designed UI is essential to a successful UX.
A user experience starts earlier than one might think, as illustrated in the graphic below: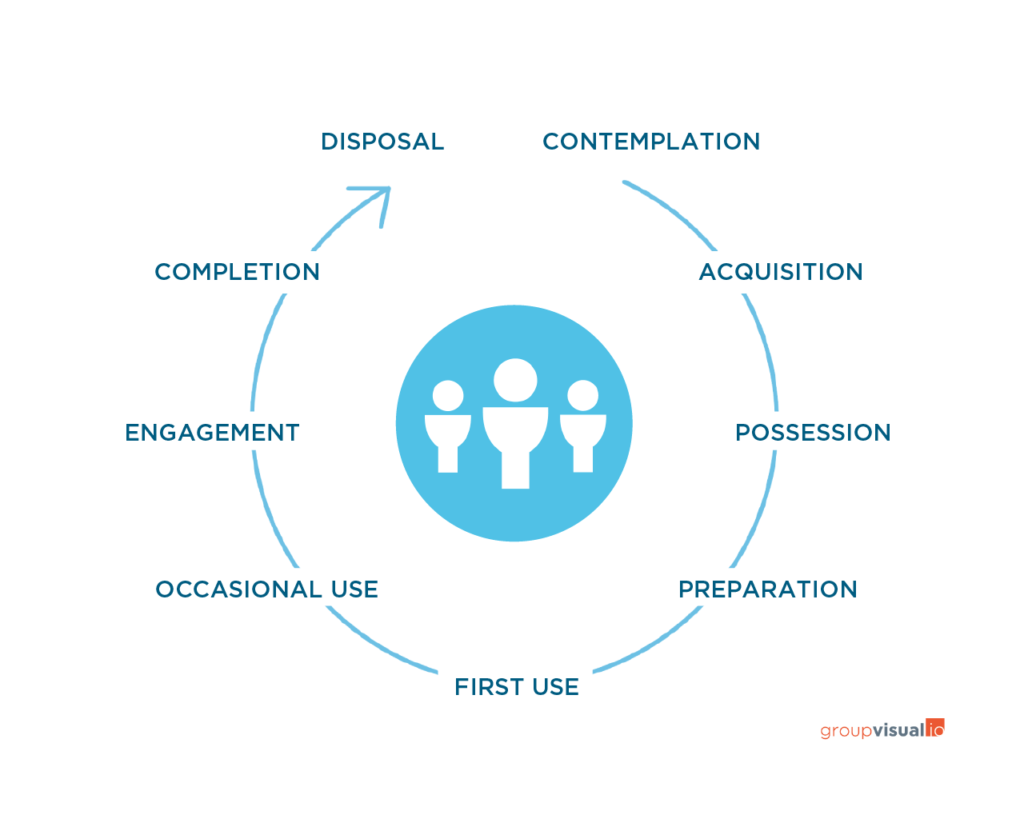 To give an analogy:
UI is the saddle, the stirrups, and the reigns. UX is the feeling you get being able to ride the horse and rope your cattle.

-Dain Miller
Myth #2: Designers "make things look pretty".
We are often asked to "make it look pretty". And we always do. However, aesthetics are a fraction of the process. Design has underlying functions that are impossible to neglect.
For example, think of a web app that shows you sales data. The app has a pleasing color palette and clean lines. But the design is unsuccessful if the user cannot gain insights and make better decisions with the data. The information architecture is a major area of concern for any UX designer.
In addition, designers who work with complex analytics need to understand both the data and their user. They are tasked with making the information meaningful and actionable. What insights are their users attempting to gather from the data?
This is why designers use question boards, workflow diagrams and wireframes before we begin producing high fidelity mockups. "Pretty" is incidental to the design.
Myth #3: UX design is 100% technical.
While UX designers use software to produce their final designs, there is a non-technical branch in the UX design process. We are solving human problems when we design user experiences.
Part of our discovery process involves researching our users and what motivates them. This requires a level of empathy, an understanding of the user roles (there may be more than one), and the ability to problem-solve creatively. This non-technical line of thinking is necessary for us to deliver a complete design that accomplishes our users' goals.
Myth #4: UX design requires heavy user research.
User research is a field branching off the UX design process. And it is necessary to research the users of a product or concept. The reason for this is because we need to understand a few key characteristics of our user base—their motivations, problems to be solved, and the information they have at their disposal. But heavy research that requires months of time and exquisite deliverables is counter to the agility we pride ourselves on. We dedicate as much time as is necessary for discovery for any given project, and it doesn't require months on end. Read about our process to see how we approach user research/discovery.  To learn more about user research, check out our post about user personas vs. roles.
Myth #5: Designers work on their own.
"We just need a designer" is an understatement. Designers need to understand the data they are working with, the business they are designing for, and the technical architecture in which the designs will be implemented.
The overall design process needs to fit the business model and align with organizational goals. Most design projects require a research role, one or more usability testers, a project manager role, and some input from the business side. As a designer, knowing how to make the best of available resources is an important skill.
A final product can only be successful if designers can draw on a diversity of skillsets within their team. Designers need collaboration with their users and researchers. Everyone needs to be in sync with the technical team that will implement their design. This prevents delivering a "perfect" design that cannot be built. There are many more UX myths floating around. Take a look at UX Myths for a list of 34 and counting.
Or submit your own!